Rethinking
Sexuality Education
ออกแบบการเรียนรู้เรื่องเพศศึกษาอย่างสร้างสรรค์
Using Human-Centered Design For Development
โดยการใช้เทคนิคการออกแบบโดยมีผู้ใช้เป็นศูนย์กลางเป็นเครื่องมือเพื่อการพัฒนา



What This Project is About?
DSIL knows the power behind co-creation and so developed this project in partnership with UNICEF to provide more examples to inspire us as a globe to do just that- co-create. This project showcased the possibilities that emerge when many more people are invited into creating solutions and it also helped adults to better understand the current state of sexuality education for Thai youth from their perspective. The work was done hand and hand with Thai youth every step of the way.
This site captures the incredible work that was done, tells the story of the youth from their voice, showcases their solutions for what a more meaningful pathway to sexuality can look like in the future, and provides the report + resources for you so we can begin now to design more effective and meaningful projects in development where ever you are, for the social issues you care about.
เกี่ยวกับโครงการนี้
DSIL เชื่อมั่นในการสร้างสรรค์งานร่วมกันกับหน่วยงานต่างๆและเยาวชน จึงได้ทำโครงการนี้ร่วมกับ UNICEF เพื่อพิสูจน์ว่าการสร้างสรรค์งานร่วมกันนั้นสามารถสร้างแนวทางแก้ปัญหาได้อย่างมีประสิทธิภาพ โครงการนี้ยังทำให้ผู้ใหญ่ที่มีส่วนร่วมกับโครงการได้เรียนรู้ และทำความเข้าใจจากมุมมองของเยาวชนไทย เกี่ยวกับเรื่องสถานการณ์ของการเรียนการสอนเรื่องเพศศึกษาในระบบการศึกษาไทยมากขึ้น ซึ่งเยาวชนยังมีส่วนร่วมในทุกๆขึ้นตอนและกระบวนการของการทำโครงการนี้อีกด้วย
The Unique Co-Creation Process
The process built the capacity in future skills of everyone involved using innovation processes like design thinking, or human-centered design. The goal was to provide rich learning in how to connect with each other, and how to understand, create, and test ideas in the real world.
Youth Protoypes
Youth didn't have digital only solutions- which was far from what we expected. In fact, the co-creation process showed us that more than all else youth want to have these conversations from interactions, experience and talking to those who trust because they know just how important they are! Even if a tech solution was built, it was never separate from human connection and dialogue. All the youth prototypes below are the IP of the youth who built them- get in touch to connect with the youth themselves, fund more testing or ask more questions about what they were thinking and the details that make all the solutions insightful and smart.
New concept design for simple + informative condom packaging aimed at all genders plus a condom you cannot put on wrong!
Credible, relatable & engaging website that has voices from experts.
A campaign encouraging controversial conversations around gender and sexual violence. Breaking Norms, by talking about it.
This project was just the beginning! Look how dozens of youth carried forward their new learning and it's only been over for 3 months!
The Love Care Chat Bot was created to allow youth to talk about questions and concerns they have anytime of day and night while taking out the judgmental bias of humans that were perceived as a common thing from traditional phone lines. Love Care Chat Bot team is confident that there is a way to offer conversations over answers surrounding sexuality on these calls that allow youth to further explore who they are.
After starting her campaign above, Best is now becoming a known voice around Thailand and working with new actors within the departments in UN and locally to stand against violence against women. She is also changing the misconceptions on what is means to be transgender.
""You might think I am a Cabaret performer, but transgender women have regular jobs like everyone else. They work as teachers, office staff and businesswomen.
I have faced a lot of discrimination. People think it is normal to touch a transwoman, because of the stereotype that transpeople are sexual. One day, I went to watch basketball. One man I knew grabbed my genitals in public. He laughed, and walked away.
We don't want to be touched in public. We are the same as everyone else. We are human too.""
Dozens of youth took their increased confidence to enter into new competitions where they could continue to practice and master processes of innovation. We are watching as they continue to contribute their ideas and prototypes on many issues; only this time infusing their culture and styles into it. Design sprints to end sexual violence on campus popped up from participants and conversations are still rolling! The latest HULT Prize Winners in Thailand are from this co-hort and are headed to the regional competition (and onto London if they win!) to compete on a global stage and fight for seed funding that will kick-start their company. Check out more about their idea, 4ALL here! Below are just some of the events the participants went on to do in teams.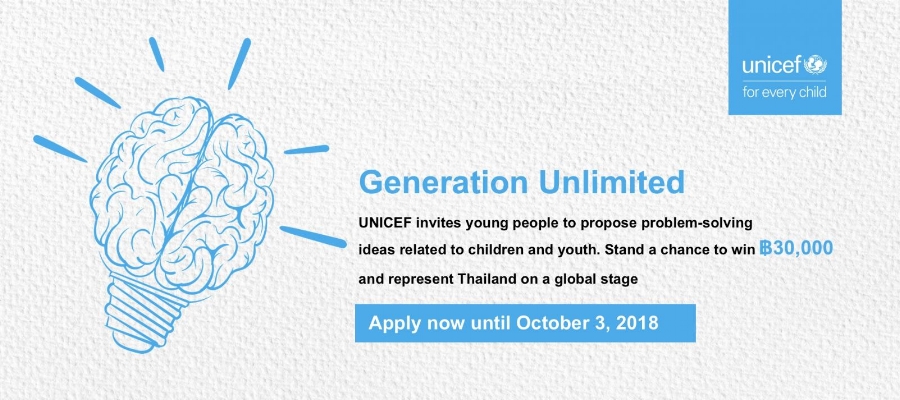 Youth Journeys
What did this project mean for the youth? Keep reading!
Moh's Journey
Learn how Moh's role of facilitator lead her to teach hundreds of other youth on this issue and many more. Now, she has started her own company!
Baitong's Journey
Learn how the co- creation workshops empowered Baitong to get to the core of the challenge her and her peers were facing. From here her team voyaged out to do their own workshops in the community with the help of big organizations that they say down and talked to themselves.
Get the Full Report
Read the story of what we accomplished together. Dive into the insights that come from taking the time to build a safe space with youth and of course, look at the data. There are resources inside too!
Resources + Quick Sheet
Get started now with knowledge and tools on using Human Centered Design to co-create futures with communities and organizations.
Our Team
The youth-centered dream team who designed, facilitated, and documented the process and data along the way!
What's your next project?
Co-creation processes liberates challenges across the fields of development and corporate sector. From poverty allievation to access to justice- designing solutions with the people experiencing the challenge is the way to new futures. Get in touch with the DSIL team to design your next co-creation project.
Whose voice isn't at your tables?